What the hell is a Dopp Kit?
Whenever and where ever you travel, there are a few staple items that will help you stay fresh and keep you organized throughout your trip. Inside the perfect carry-on, you need something to transport all of your essential items that keep you looking good away from home. Here is where the monte & coe Dopp kit comes in. The combination of premium Italian full grain leather, its sleek size, and water-resistant interior, we designed the best toiletry bag to carry all of your personal essentials.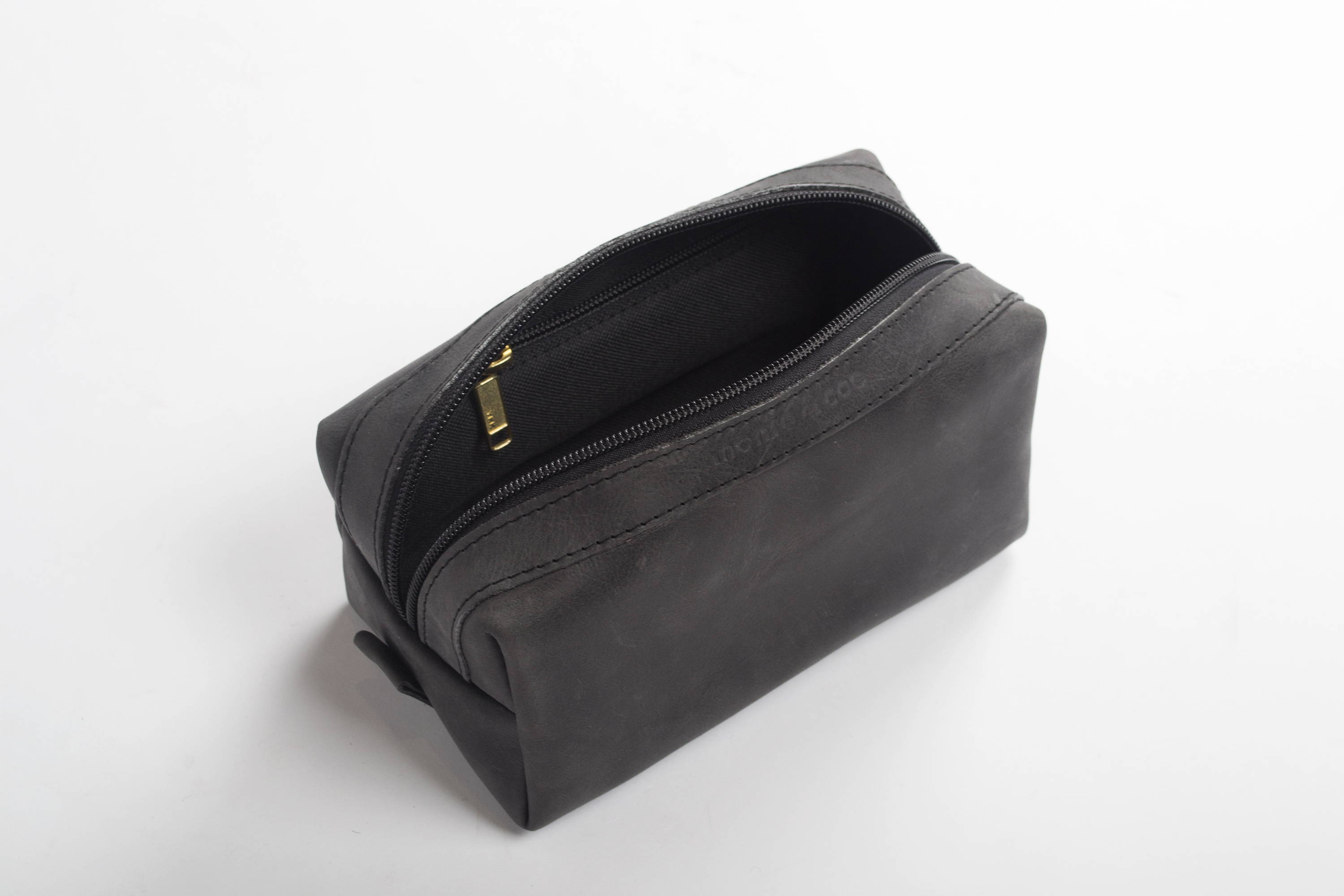 Dopp kit….what's that?
A Dopp Kit is a term that is particularly used in North America to describe a toiletry bag, a product used to carry essential grooming items when travelling. The name derives from Charles Doppelt, a German leather goods maker that emigrated to the United States in the early 1900s. He created these leather cases for soldiers in the U.S Army in both World War I and World War II. Every new recruit was given a Dopp Kit to house all of their personal essentials. From military beginnings, the Dopp Kit became a household name throughout the 60s and 70s.
(This photo is an advertisment from the early 1900's and may appear blurry on some devices)
The secret to any Dopp Kit is how you pack it. Think of it as a game of Tetris. Pack wisely; the tighter you pack, the more you can fit. This always seems to be the challenge for the traveller in us. What can't you fit?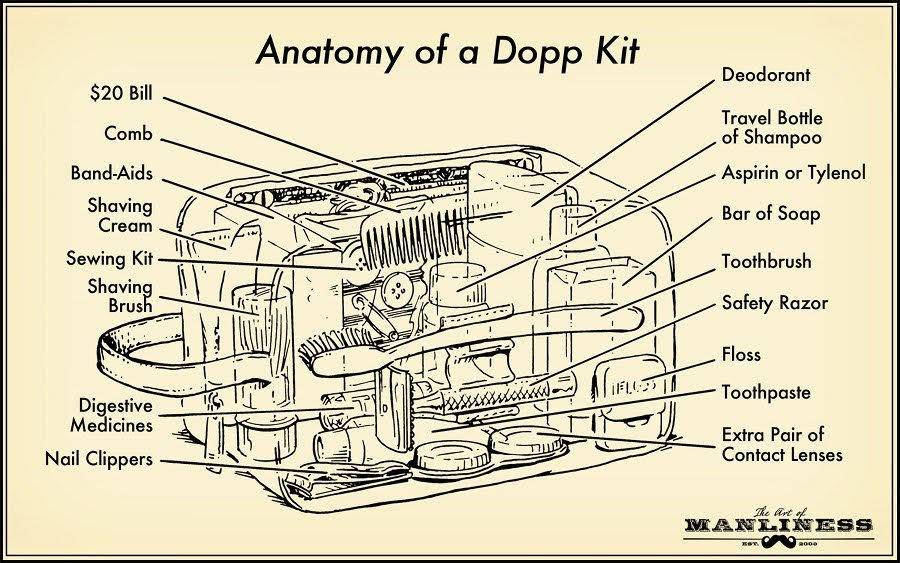 The monte & coe Dopp Kit is the perfect compliment to your travels. Its sleek, streamlined design won't take up too much room in your bag, but don't worry it's still large enough for all of your essentials. Put your Tetris skills to work, the next time you travel. Take a look at the selection of handmade monte & coe Dopp Kits, here.
Leave a comment